When Sonya was 6, we went to Disney World. I was prepared to be cynical about it and at times I felt an awful lot like a resident of Panem, but I also cried with gratitude that I could do it for my kids. It is just so…ugh. It's so magical.
We told her, and Viv, that we would come back when Viv is 6. Wellllllll, it took like four seconds but suddenly Viv is almost 6.
I was ready to pay for it out of pocket because we're rich, but then I realized that we aren't rich, which, by the way, is a sucky realization to have.
But when I promise my kids things, regardless of how ridiculous, I try to do it. So we're going. Plus I already made plans with a friend of mine to go and so I can't back down.
I want to stay on site. I am going to drive instead of flying (it's about a 14-hour drive).
I priced out some tickets, which is kind of hard to do, because they aren't available for next year yet, but it gave me a good estimate. The cheapest I could get, at the cheapest resort that would sleep five and including a meal plan, was $4,500. That didn't include souvenirs or gas to get there, or other things like the princess makeover. That…made me wonder about…not paying that much money. But I am hoarding points for our next trip across the ocean. I didn't think Disney hacking could work for me.
But I've done a lot of thinking, and a lot of panicking, and a lot more thinking, and some Google searching, and now I have A Plan.
Mostly, it comes from here, because duh, aren't we all listening to Choose FI?
So, here's the plan, complete with no affiliate links because I don't have enough traffic:
Apply for the Barclay Arrival card, hit the minimum, get 80K points or so.
Apply for the Starwood card. Get 80K points or so.
Husband will apply for Barclay Arrival, another 80K points.
Husband does Starwood – another 80K.
Those things need to be done by the summer so we can book our tickets 6 months out (we want to go during January 2020). I think I can do it, but I have to be strategic. I've had the Barclaycard for about a week and already put over $1K on it (JAYSUS WE SPEND A LOT OF MONEY) through groceries and this month's gymnastics and dance. Somehow, we always manage to spend $3K in a month, and if we aren't close, I'll frontload grocery cards or other tuition. I have some other things coming up that will help – I'm going to need to spend about $15K more by July. I may frontload preschool ($250 a month), I have a surgery in May that will put us out about $1K, I've got about $1K of groceries every month, $500 in kid stuff that can go on cards each month, and I'll put my family's condo for the summer vacation on that card (about $4K left – I'll collect their money in advance, so that's a no-brainer). I need to be careful, but I think it's do-able.

With those cards, we should mostly cover the hotel rooms and the tickets to the parks. We are hoping for 5 nights, 6 days total. I will be booking a room at the Swan with our Starwood points, and park tickets from Undercover Tourist.
Once we have that squared away, I'm going to start on the Chase Disney cards, which maybe aren't super worth it because the bonus is only $250, and there's a $50 annual fee, but I think I could use that toward food, which would be a huge help. I got the Disney Chase card when we went last time, and have about $125 in gift cards already from bonus points over the past four years. We aren't going to do a dining plan, but I know we'll spend a lot on food, so hopefully that will offset it.
Then we'll have to pay for gas, and souvenirs. I am assuming we'll also have other fees. But ten days ago I was assuming I'd be out 5-6 grand for this trip, and now I'm hoping to keep out-of-pocket costs down to under $1000. I'm putting aside $100 a month to cover that.
I'm also buying souvenirs in advance. Last time, we bought stupid bracelets for the girls in the gift shop, "these are your special bracelets!", and they instantly got thrown into the "junk jewelry for dress-up pile." To try to circumvent that, I ordered a bunch of shit from Ali Baba – I spent about $90 and got (each thing times four, for my three kids and the other little girl who is going): 2 types of bracelets (8 bracelets), a tiara (4 tiaras), 2 types of Mickey Mouse rings (8 rings), two types of Mickey necklaces (8 necklaces), 1 pair of ears (4 ears), and 2 sets of keychains (8 keychains). I'm not so stupid as to think that my kids won't still lust after things in the gift shop, but these will take the edge off, and hopefully keep our souvenir spending to a minimum.
I'm buying clearance t-shirts – I've already bought several for about $6 each – to give to the kids each morning so they won't ask for the expensive shirts in the gift shops. We'll show up to the park with theme-park water bottles and theme park clothing and theme park trinkets, hopefully for about $300 total, for all four girls. They will feel like they get to have whatever they want, without having to spend one trillion dollars in gift shops.
Oh oh! My friend also found me these dresses in all three girls' sizes, for a total of $54. We'll use them to do the cheapest "princess experience" at that boutique. In a fun coincidence, my friend that is going with us texted me that she had bought her daughter the same dress (no coordination, it's just…the best, prettiest, cheapest dress). All of the magic for like 20% of the cost.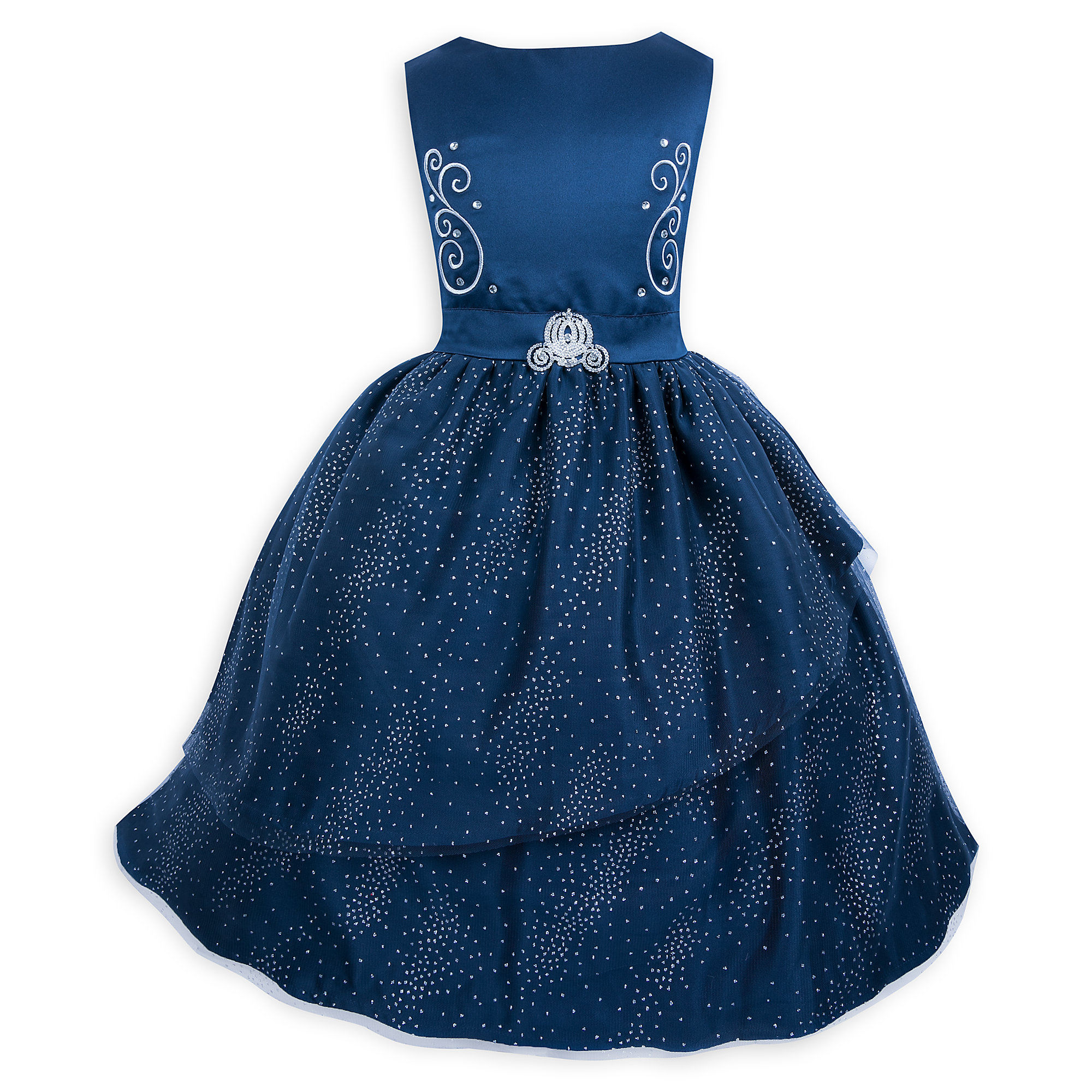 So – it's not going to be free. I think with all the pre-bought souvenirs, the gas, the food, and the incidentals, we can keep it under $1500. Pre-paying a lot of this (souvenirs, tickets, hotel) will mean that by the time it actually comes, even if there are out-of-pocket costs, it won't feel like such a hit. I hope. But we'll have the magic of a $5,000+ trip.